We got our Christmas tree last week. There was a dancing Santa Clause at the place we bought it and Madelyn was terrified of him. As soon as we got back into the car she said, "I do not like Santa Clause mama!" She was very excited to see the tree all lit up and decorated though.
We are having a hard time convincing her that the m&m character standing next to the tree isn't wearing her shoes. She went up to him trying to pull his them off saying, "Hey m&m those are my shoes!"Besides that, our tree is just perfect this year. The Iphone picture doesn't do justice but I'll still show you anyways.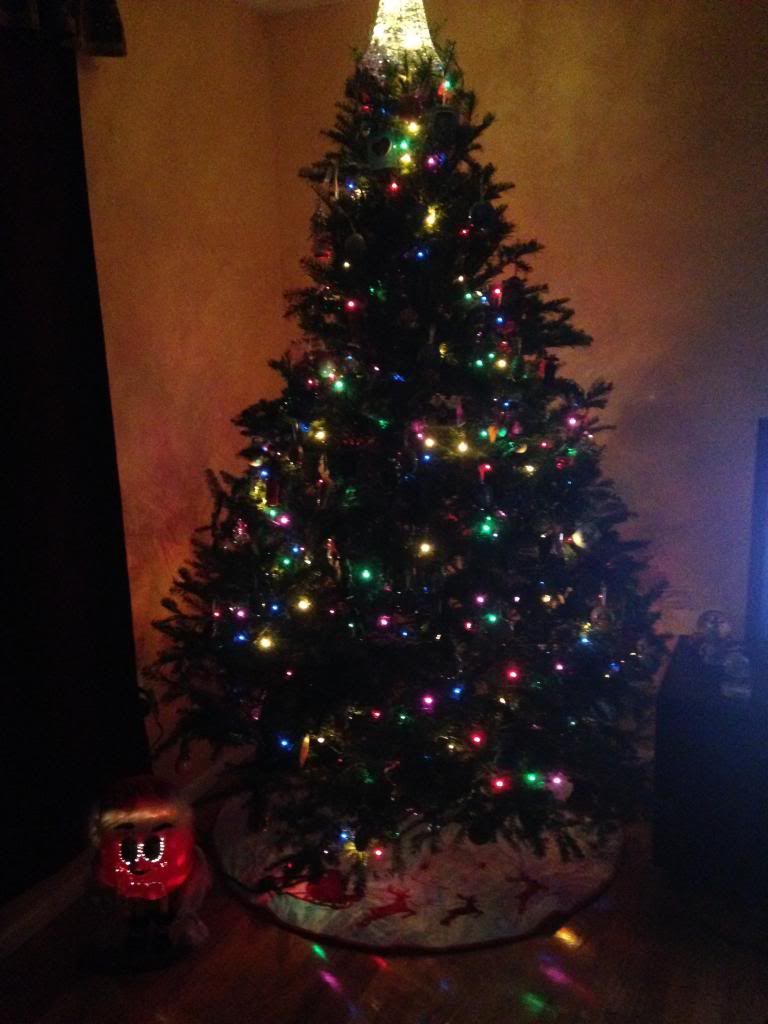 Then here we are picking out the tree...
We are really looking forward to our first Christmas together in our new home. This is the ornament we picked out together to remember this very special time in our lives. I love it!
On our way home from getting our tree, we heard the song, "I want a hippopotamus for Christmas." Madelyn started dancing and then said, "I want a hippopotamus for Christmas too!" She is too funny! Unfortunately we don't have room for any hippos in the house unless they are stuffed or made of plastic. Here are some more pictures from the week.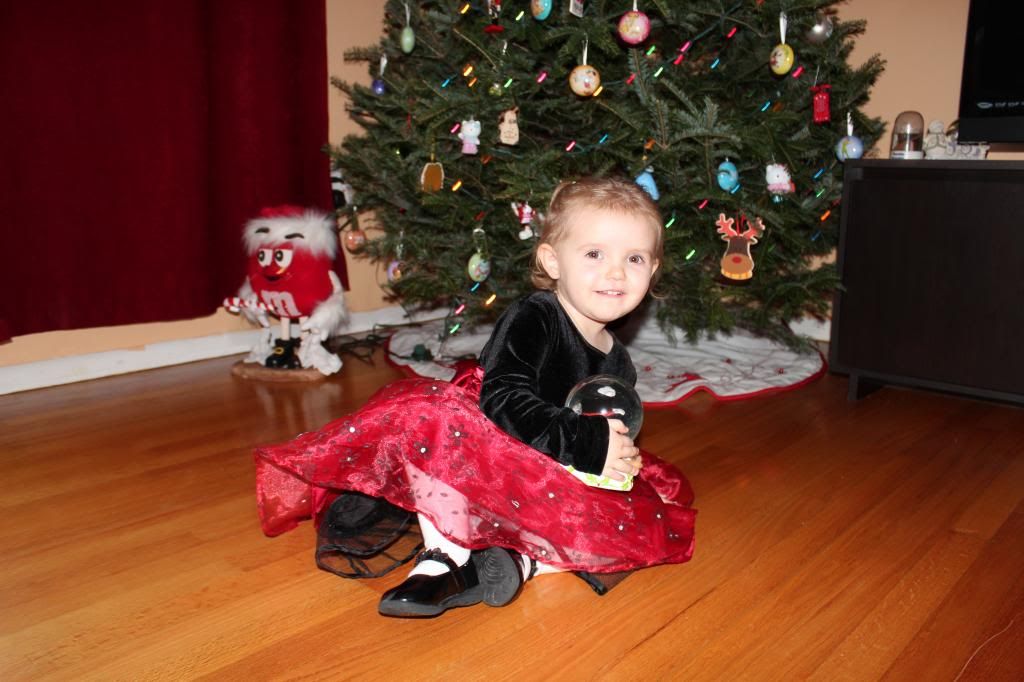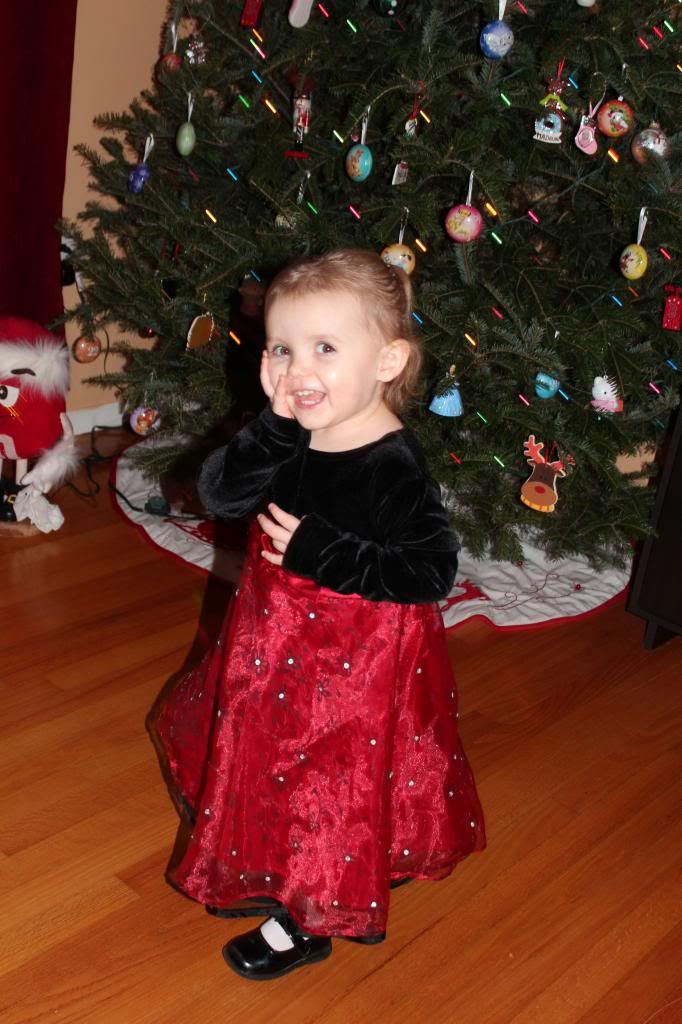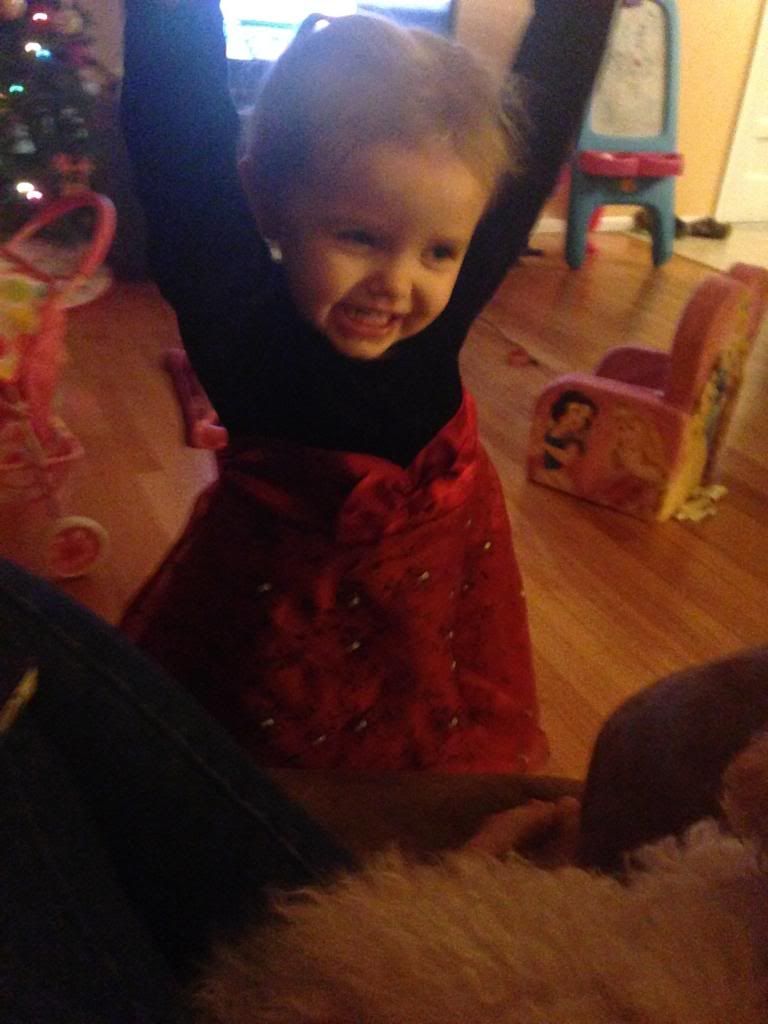 Enjoy the rest of your week everyone!!