We are quickly approaching the start of Spring. It is one of my favorite times of the year and I'm really looking forward to having some beautiful sunny days.
Around this same time last year, we were getting settled into our new house. It's hard to believe a whole year has gone by since we moved. Time sure does fly by. :)
This was what our Living Room looked like when we first moved in...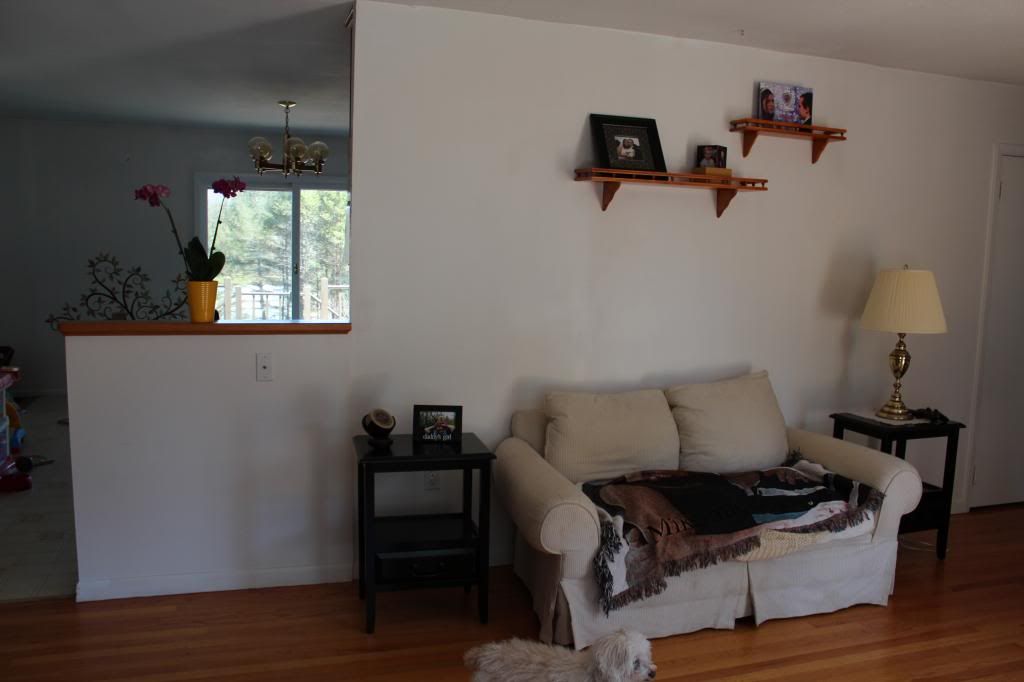 This is what it looks like now...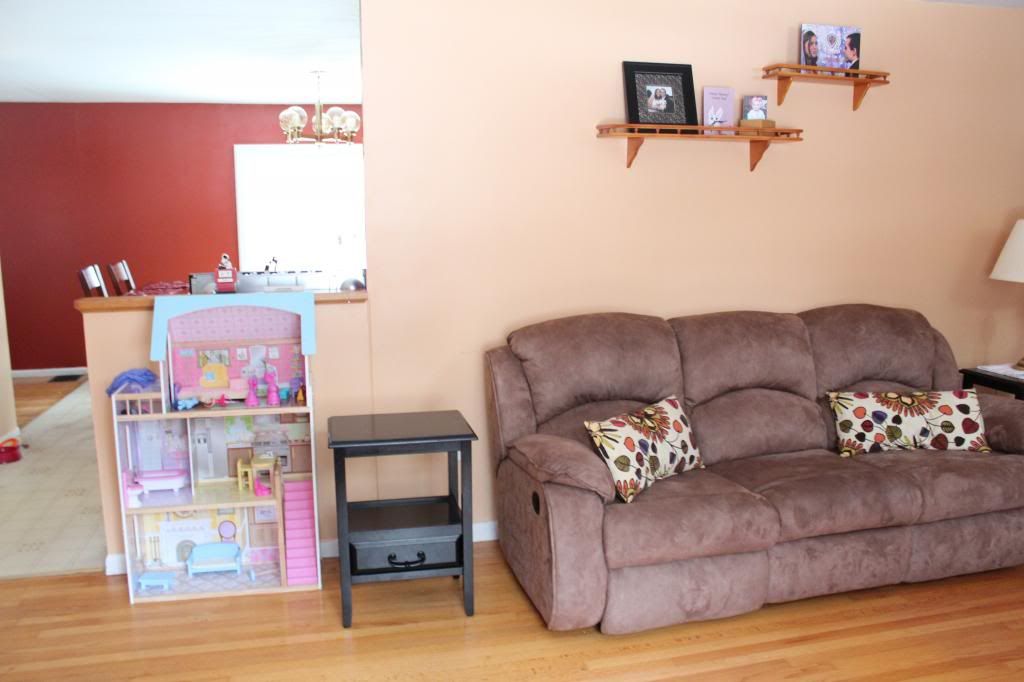 Our Kitchen changed quite a bit too. Here are the before pictures...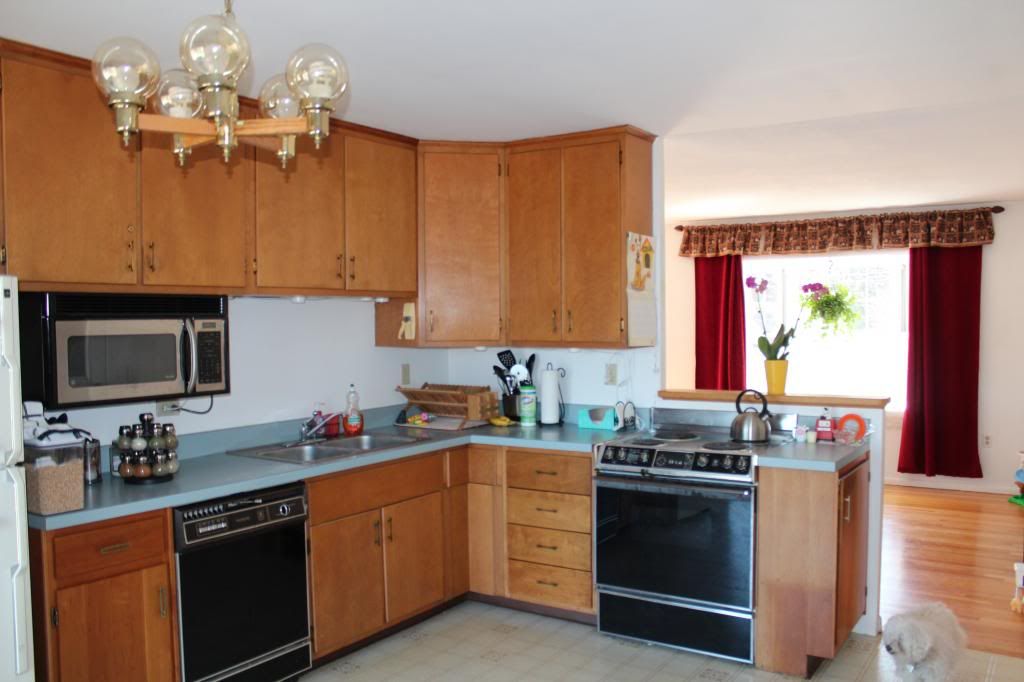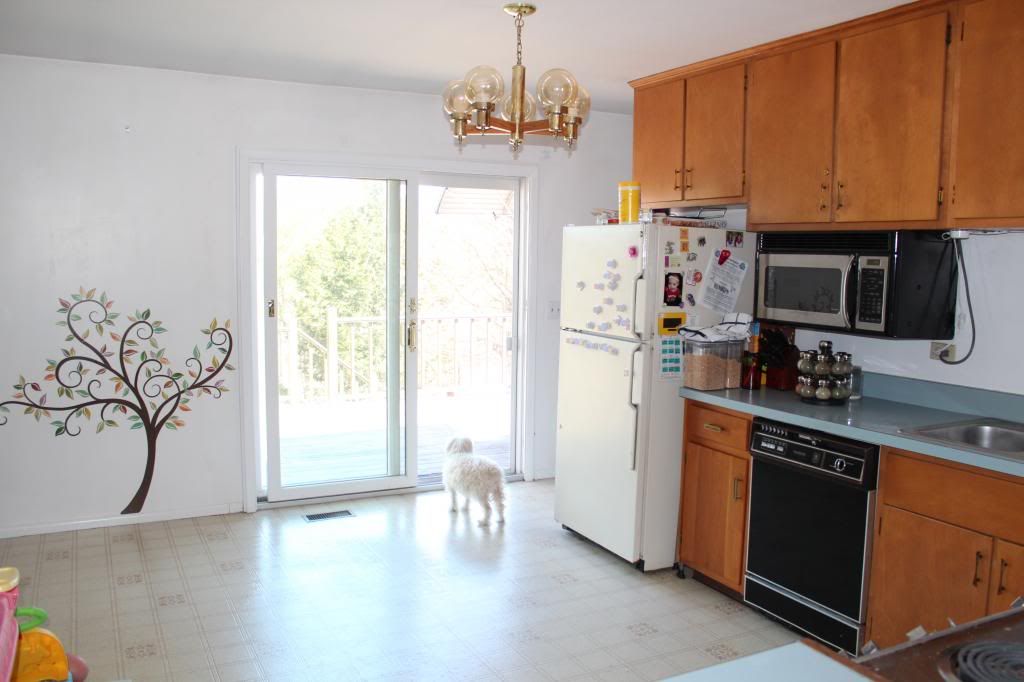 Here are the after ones...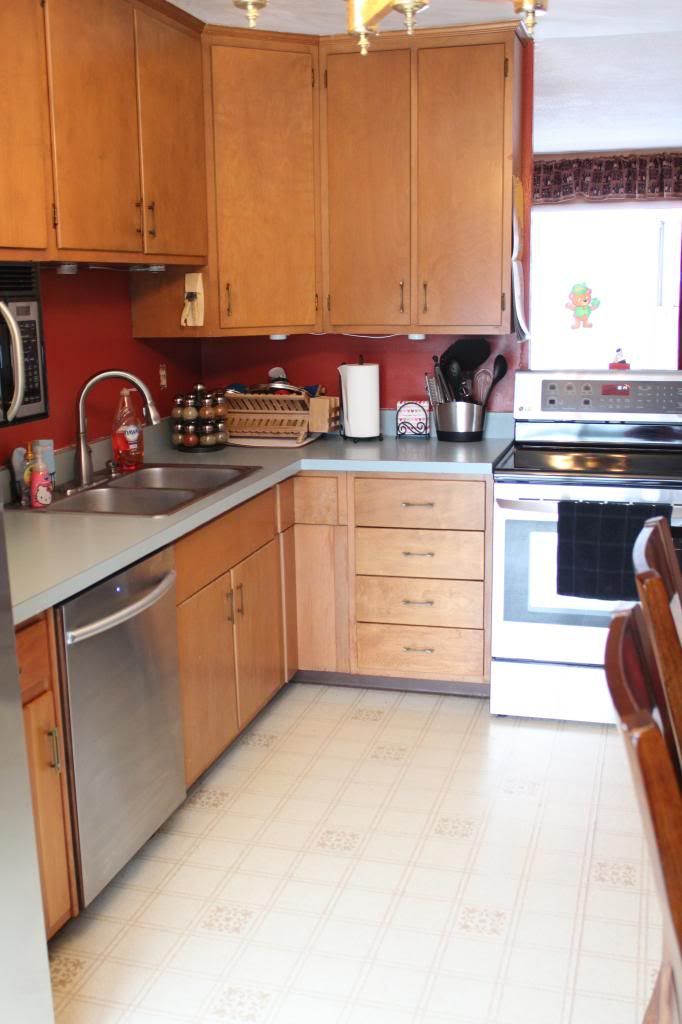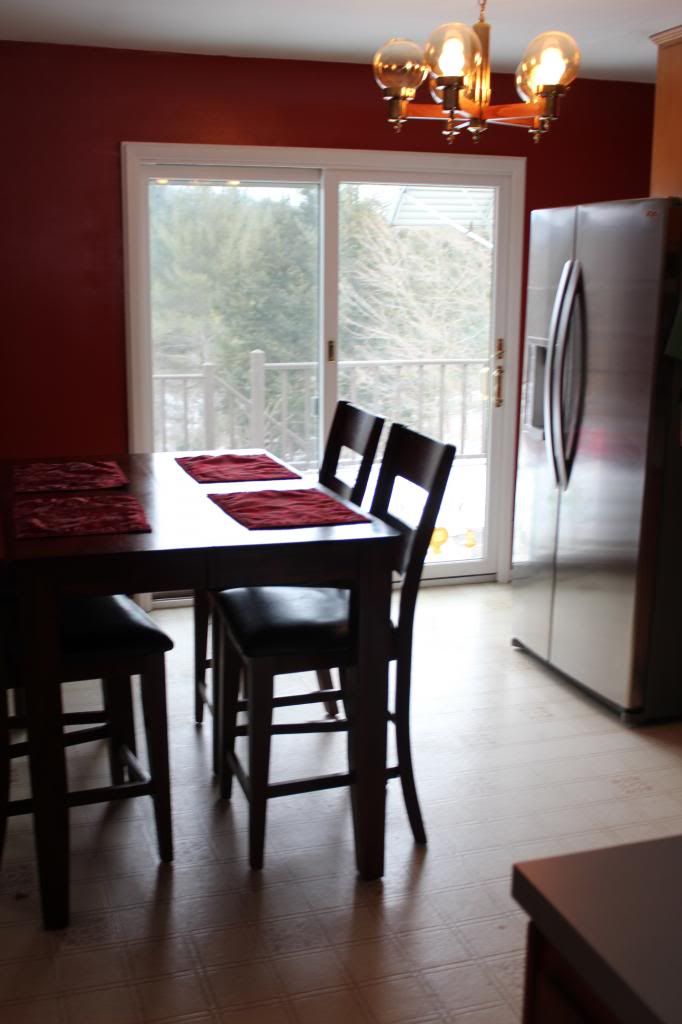 We still have many home improvements to make as we continue to save but it's nice to see how far we've come within the year. Madelyn has grown so much too! It's amazing to see the changes that happen in a year. Look how tiny she was...
Now she is like a like a little adult. She says so many cute things I can barely keep track of them all. The other day when Mike was coming out of the shower, she saw him wrapped up in his towel and said, "Oh look mom! Daddy's wearing a beautiful dress!" Then she quickly ran after Mike telling him how much she loved his "beautiful dress". She sure knows how to keep us laughing.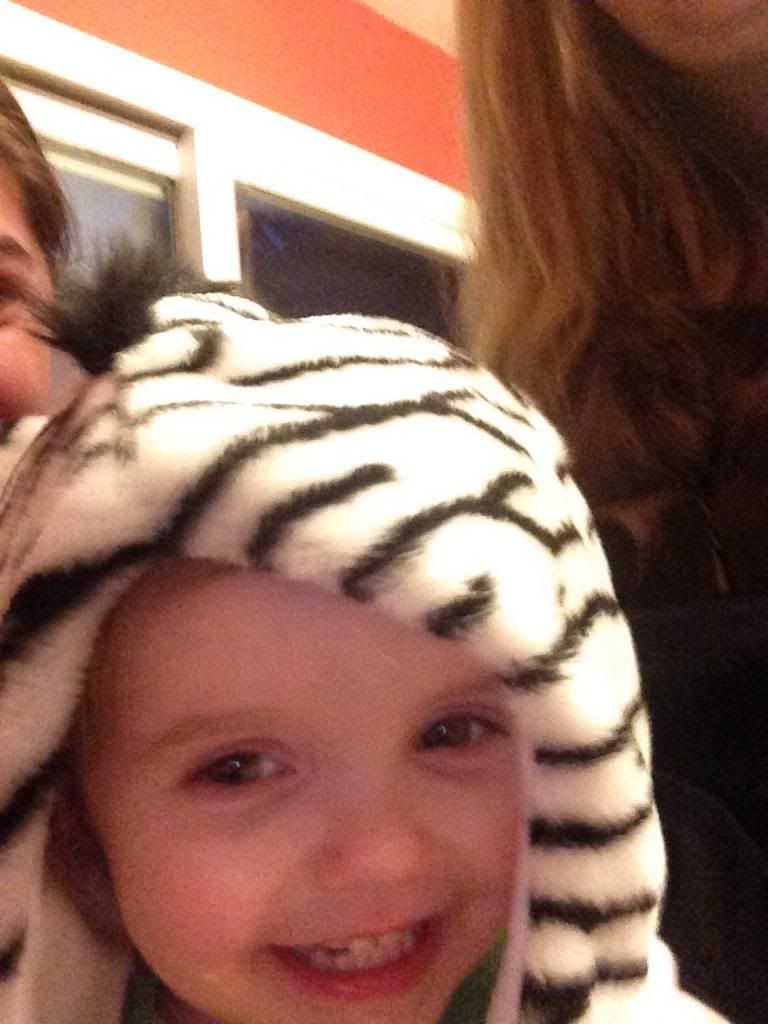 Anyways, it has been a week filled with craziness and fun too. We have been dealing with car troubles, sickness, and sleepless nights. I also started a fire in the Kitchen but thankfully everyone was okay and the house didn't burn down. I'm not sure I'll ever be able to cook with oil again though I did learn a few things. First of all, it's worth the money to invest in a fire extinguisher. Also if you start a fire with oil, putting water on it only makes it worse. I've always heard this before but during the time of the fire I wasn't thinking logically and learned the hard way. We also discovered that our smoke detectors do their job well.
In all of the chaos, we had some fun too. There were a couple of nicer days where we were able to get out of the house and enjoy the fresh air. Madelyn had a great time shopping too. On Saturday night, we went to a hibachi dinner to celebrate with a couple of friends for their Birthdays. Afterwards we went over to her house to have some cake and visit. It was such a nice weekend!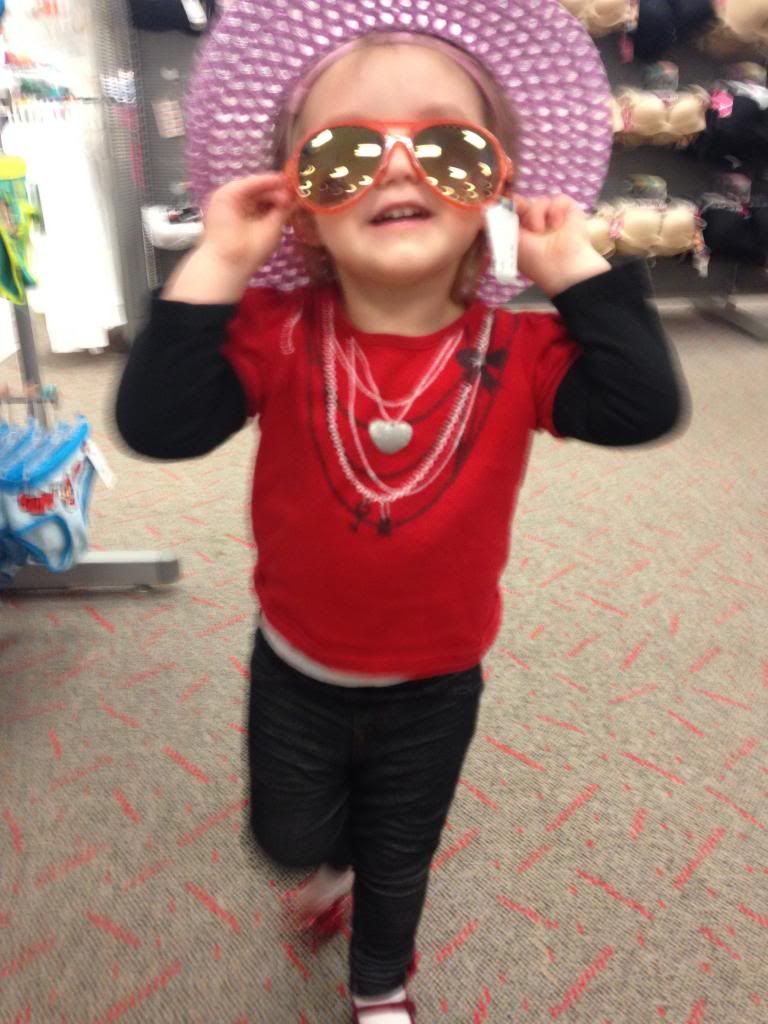 I hope everyone enjoys their week!